Chris Vermeulen
Chris taught himself to trade while completing his business diploma specializing in operations management. Chris' first trading profits were enough to pay for his final year of college and allowed him to trade full time and become debt-free quickly.
He had made millions from trading and the financial sector by the time he was 27 years old—his trading profits continue to build.
He applies his unique background as a pilot systemizing processes and using technical analysis to give him unique insights to spot profitable trades while managing portfolio risk through proper position sizing.
Chris has helped well over 40,000 people how to find profitable trades. He specializes in both momentum and swing trades trading strategies. He is renowned as an incredible trader with a deep insight and pulse on the markets. But equally important to his trading is his skill and passion for teaching others how to trade.
Chris Vermeulen's Latest Posts
Recently I was shocked after speaking with five different investors on the phone. These investors have been involved in the markets for many years, and they trade their accounts. Surprisingly, not a single one of them knew what drawdowns were, as there are two types. In short, it is how we gauge an overall investment […]
Chris Vermeulen discusses the current state of various markets, including the stock market, and suggests that there may be a bear market on the horizon. He also discusses the potential for a "supercycle" in precious metals, specifically gold and silver, and suggest that there may be opportunities for investment in these areas. Five Key Topics: […]
In the past two weeks, stocks have struggled to break through resistance and extend the holiday rally. I wrote about it in the post Stock Indexes Rejected At Resistance Signal Another Correction. But what is a more bearish sign is seeing commodity prices starting to fall. There are a couple of reasons this is a warning […]
Entrepreneurs and investors should prepare for one of the most significant wealth-creation opportunities of their lifetime in 2023. It will be similar to the COVID housing bubble in terms of watching your home value rise quarter after quarter, but this time it will be sustainable and carry you into retirement with more than enough cash […]
In 1977, the US Congress officially gave the Federal Reserve a multi-part mandate to maximize employment, maintain prices near an acceptable inflation target of around 2%, and moderate long-term interest rates. In general terms, Fed policies are supposed to stimulate the economy when it's weak and cool it when it's too hot. And ideally, economic […]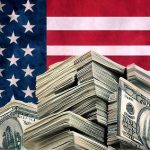 The idea of pooling investment assets has been around for centuries.  Mutual Funds first appeared in the 1920s.  But it wasn't until the 1980s that mutual funds became widely popular with mainstream investors. In recent years, ETFs have taken off as an alternative to mutual funds. An exchange-traded fund (ETF) is a "basket" of stocks, […]
In investing and trading, we often hear debates on the merits of fundamental vs. technical analysis. Both aim to improve our probability of a profit.  Both methods have their usefulness when correctly applied. They are not the same by any stretch, so it's not a debate over one "apple" vs. another. It's a comparison of […]
Chris Vermeulen of The Technical Traders joins Elijah K Johnson from Liberty and Finance to talk about the chaos and big moves that may happen in the stock market. Looking at the daily charts of gold, silver, and miners, we can see they've had a recent rally and worked themselves higher and sideways. When the stock market […]
Market volatility remains elevated and may be setting the stage for spikes even higher than we have already experienced. Global money is continuing to flow into the US Dollar making it one of the primary safe-haven trades. This may eventually trigger a broader and deeper selloff in U.S. stocks. As the USD continues to strengthen […]